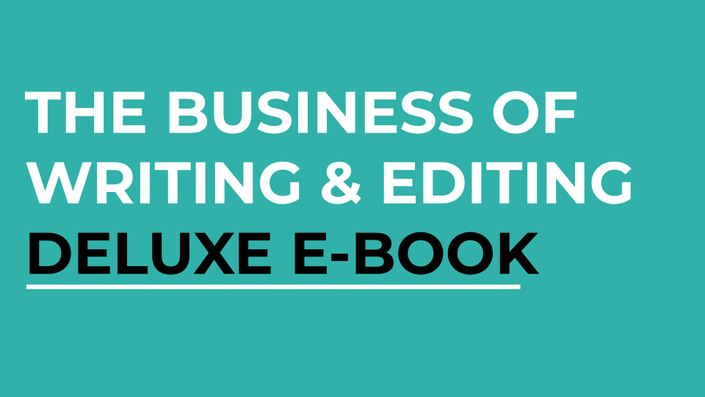 The Business of Writing & Editing E-book: Deluxe Package
Start your career as a freelance writer/editor TODAY
When you decide to start your own freelance writing and/or editing business, it can be tough to figure out where to even begin with it all.

And maybe you feel like if you just had a few practical tips and direction for what to do, you might actually have the motivation to get started.
Wouldn't it be nice if you could get the confidence boost and direction you need to start your freelance writing/editing business, just by reading a fun book and taking a quick video training?
I've got you covered!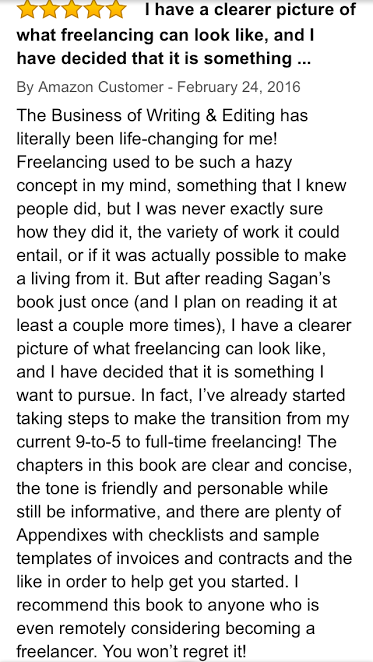 The Business of Writing & Editing: Deluxe Package will put you at ease if you don't have a clue where to begin as a freelancer -- PLUS how to keep your drive up when the idea of starting a business feels a little overwhelming (to say the least!).
This program is for YOU if you are brand-new to business and would love to become a freelance writer and/or editor.
***
In this program, you will get...
- PDF copy of The Business of Writing & Editing: Practical Tips & Templates for New Freelancers
- Fillable workbook for making notes and your very own plan of action as you read through the book
- Cheat sheet featuring 5 tips for identifying your ideal client
- Replay of my Social Media Marketing for Freelancers webinar (55-minute video training featuring 3 marketing strategies, 10 questions to ask when choosing a social media platform for marketing your freelance business, 7-day plan of action for how to find clients, plus additional social media marketing tips)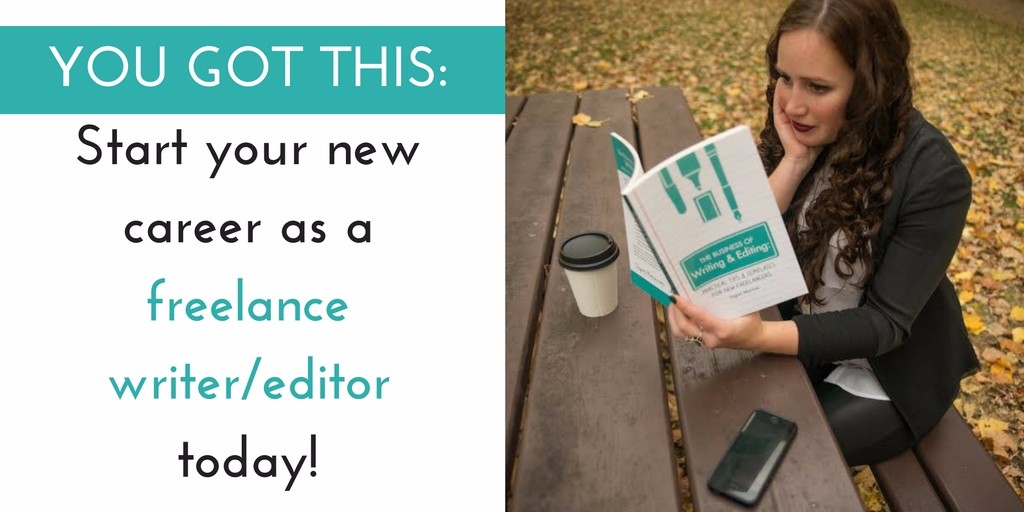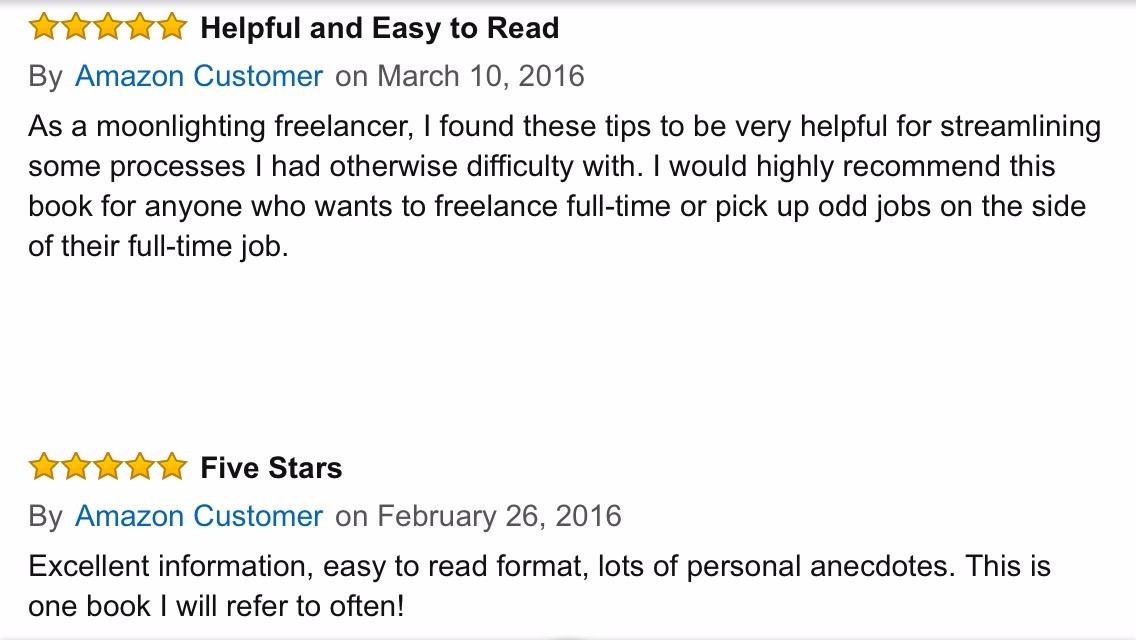 Course Curriculum
The Business of Writing & Editing Deluxe Package
Available in days
days after you enroll
In this comprehensive resource, you'll get...
- Practical tips to help you with your new business + lifestyle
- Personal anecdotes for what works (and what doesn't) as a home-based small business owner
- Ideas for networking, marketing your business, and how to thrive with your home office
- The exact strategy I used on LinkedIn that resulted in getting contacted by headhunters
- Actual real-life rates for freelancers + suggestions for how to price your services
- Templates you can start using right away for your freelancing business
- Answers to some important questions you might not have considered about being a freelancer
- Step-by-step guide for finding clients, managing slow + busy times, and how to succeed as a new business owner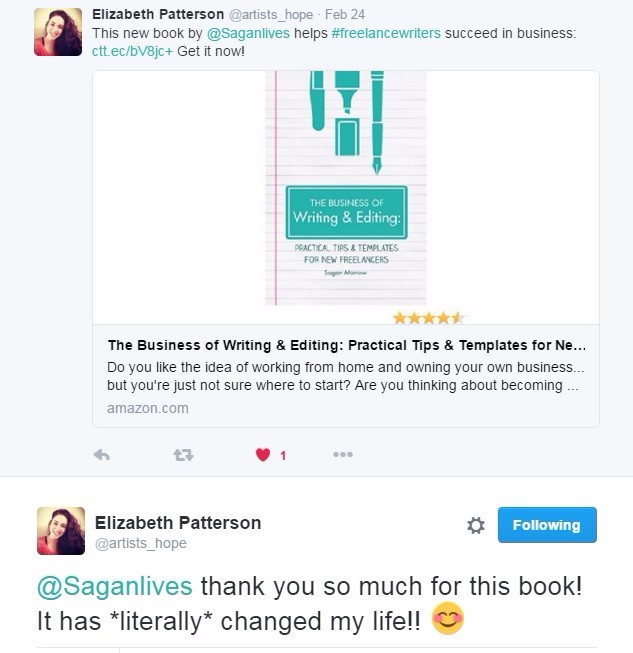 The Business of Writing & Editing is approximately 32,000 words (147 pages) long and includes the following chapters and appendices:
- Chapter 1: How I Got Started as a Freelance Writer & Editor
- Chapter 2: The Freelance Lifestyle (or, What Does a Writer / Editor Do?)
- Chapter 3: Creating Your Business Strategy & Building Your Network
- Chapter 4: Launching Your Freelance Writing & Editing Business
- Chapter 5: So You've Launched Your Business: Now What?
- Chapter 6: How to Survive & Thrive With the Freelance Life
- Chapter 7: Frequently Asked Questions about Business, Writing & Editing
- Chapter 8: CAUTION! Things to Watch Out For as a Freelancer
- Appendix I: Basic Proofreading Checklist
- Appendix II: Blog Post Checklist
- Appendix III: Sample Business Plan Template
- Appendix IV: Sample of a Day in the Life of a Freelance Writer / Editor
- Appendix V: Sample Invoice
- Appendix VI: Sample Income & Expenses Template
- Appendix VII: Sample Contract Template
- Appendix VIII: Sample Daily Maintenance Checklist Template
- Acknowledgements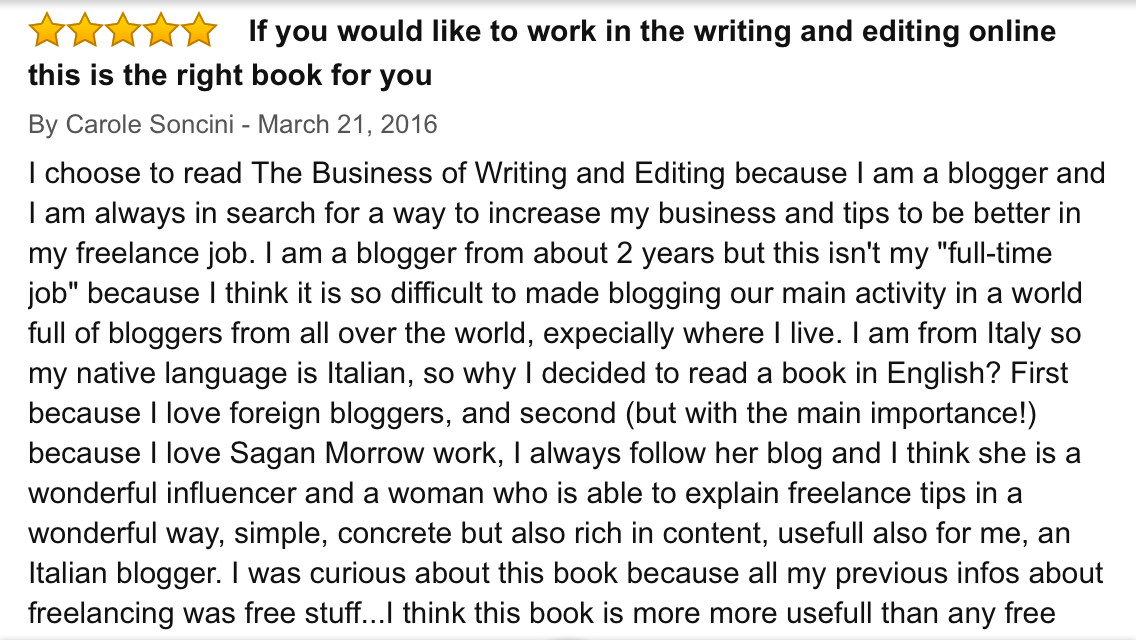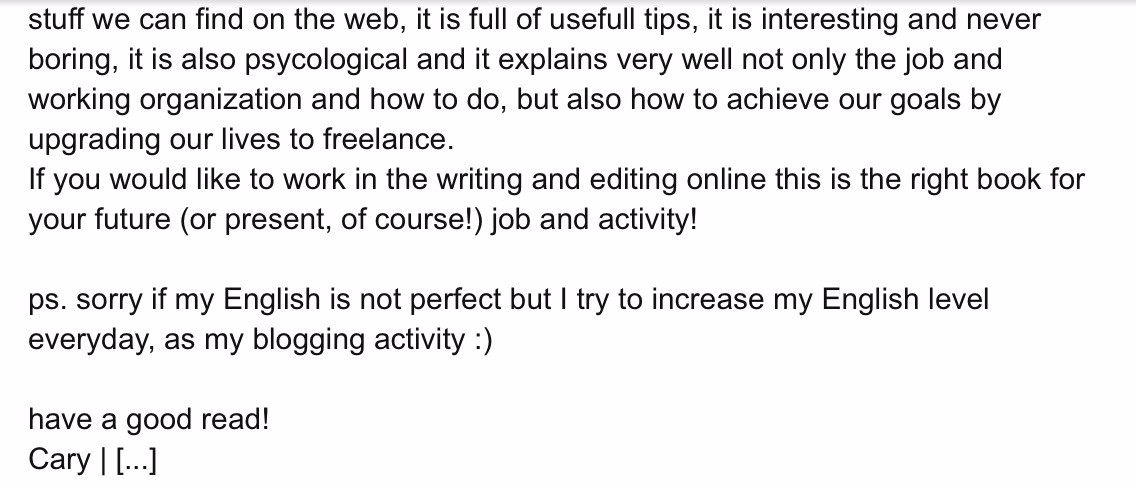 Your Instructor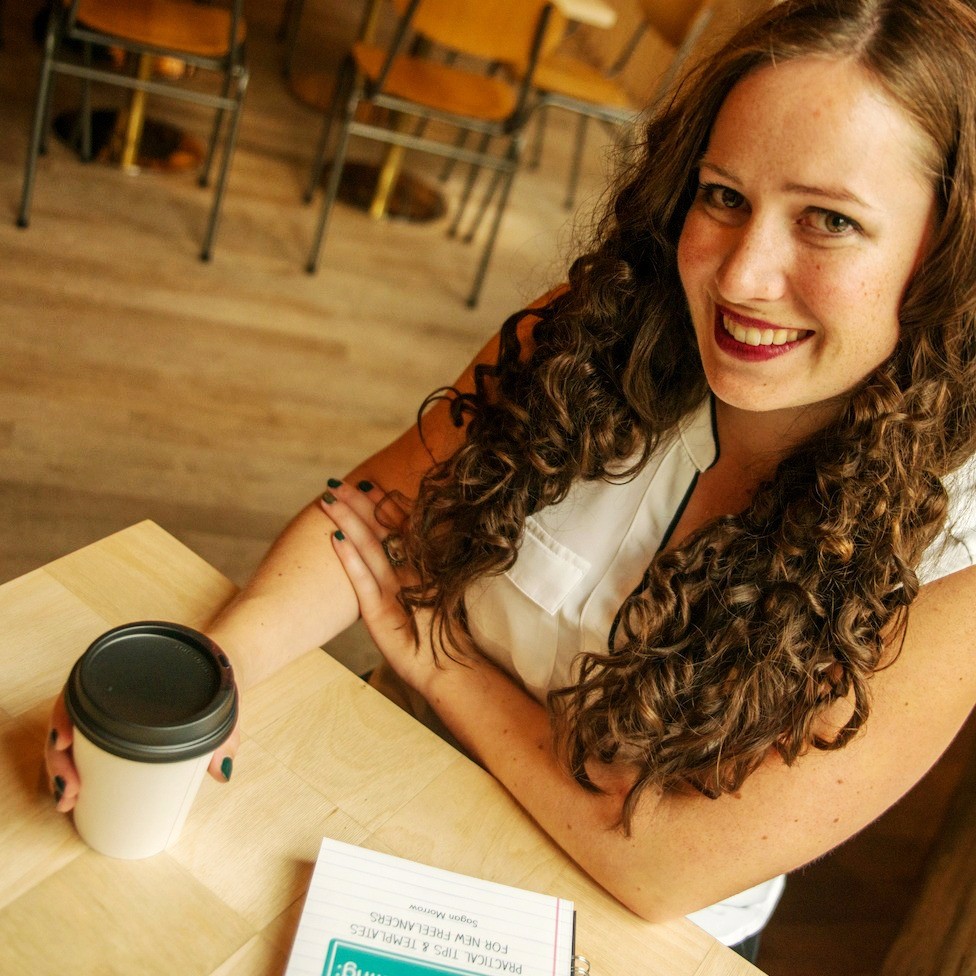 Hi! I'm Sagan, a freelance coach + blogger with 8 years of experience as a freelance writer + editor.
This Deluxe Package will provide you not only with an e-copy of my book, The Business of Writing & Editing: Practical Tips & Templates for New Freelancers, but you'll also get extra goodies to help take your freelance business to the next level!

Enjoy :)
Frequently Asked Questions
When + for how long do I get access to this Deluxe Package?
You get immediate LIFETIME access to all the materials! You can go through them at your own pace. After enrolling, you have unlimited access to this course for as long as you like - across any and all devices you own.
What is your refund policy?
Due to the nature of this program (where you get immediate access to all of the materials and can go through them in an afternoon), we do not offer refunds for this package. However, we would never want you to be unhappy! Please email
[email protected]
if you have any concerns about the program.
What if I want more support as I become a freelancer?
If you want more intensive supports + resources as you make the journey to become a freelancer, I recommend you enroll in the 7-week Set Yourself Up For Freelancing Success e-course (click on the "Alll Courses" tab at the top of this webpage, or visit SaganMorrow.com/ecourse to learn more)