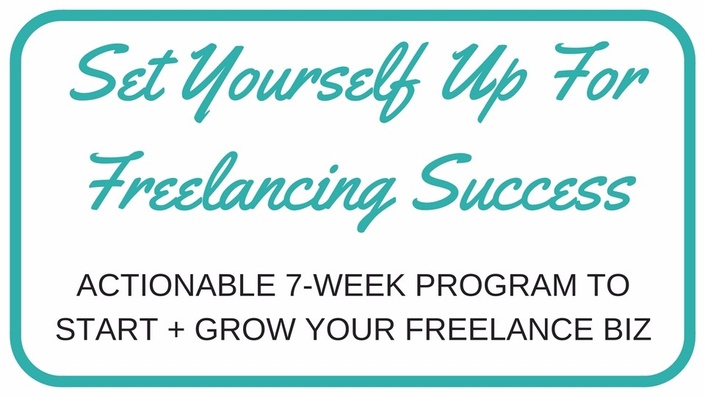 Set Yourself Up For Freelancing Success!
Stop the struggle! Get actionable tips to reduce overwhelm, gain confidence & get clients for your freelance business in just 7 weeks
Enroll in Course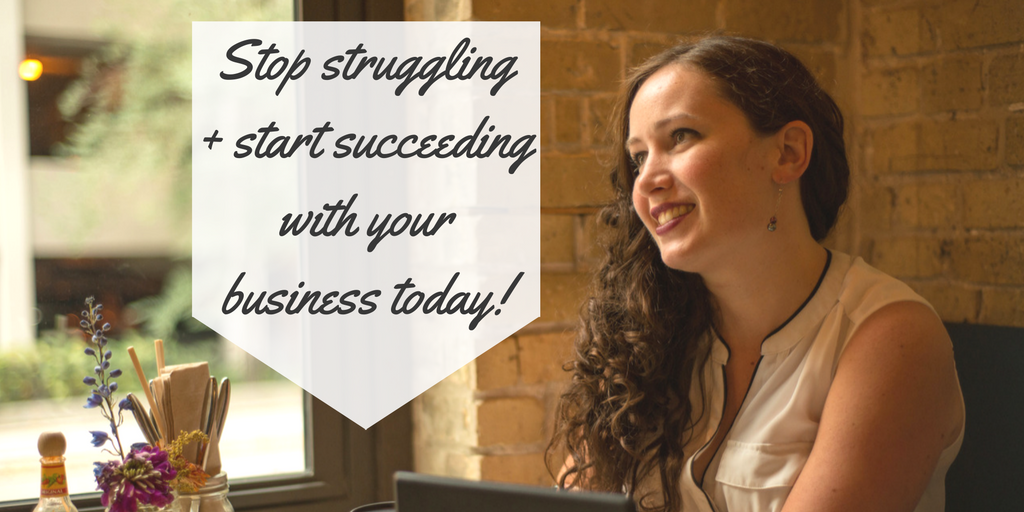 You're tired of working the 9 to 5 grind. You want to grow your freelance business, but you find it WAY too overwhelming.

You have no idea how much to charge for your services.
You feel frazzled and unfocused.
You're struggling to find clients.
You're pulled in too many different directions and don't know what to spend your time and energy on in your business.
That's where Set Yourself Up For Freelancing Success comes into play.
This program teaches you how to...
- Have the freedom to work whenever + wherever you want
- Feel comfortable + confident promoting your business to clients
- Manage your time + projects with ease
- Get paid what you're worth + make a real living with your freelance business
- Have strategies + plans in place that are tailor-made for you
- Start having clients come to YOU, rather than the other way around
Set Yourself Up For Freelancing Success is a 7-week group coaching program that will help you create customized strategies to start + build a successful, profitable freelance business and work with clients you love.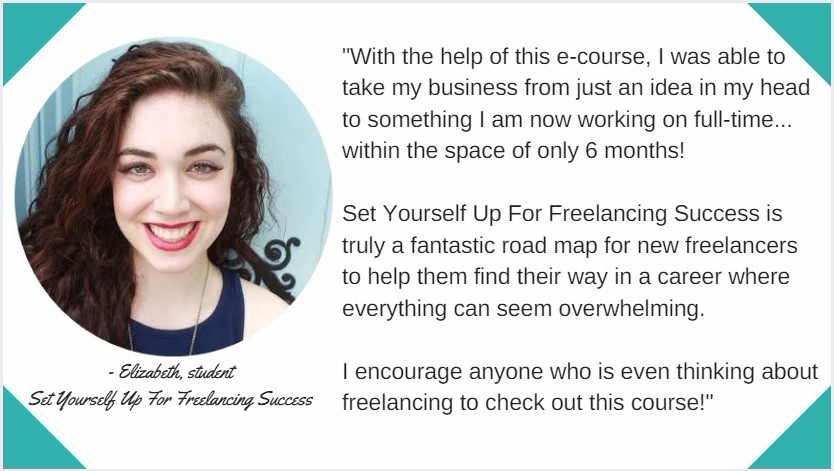 This entire course is based around the premise that every brand, business, service, and ideal client is different, so you'll get the tools you need to create your CUSTOM strategies and set up systems in place to build a successful and profitable freelance business.
The truth is, there is no one-size-fits-all.
Through actionable lessons, worksheets, cheat sheets and other resources, you'll be empowered to determine what's right for you, your business, and your ideal client: which social media platform to use as a marketing tool, how to best communicate with clients, how you can build a client base you adore, and more!
What works for one person won't necessarily work for someone else -- so we focus on creating individualized strategies that GO THE DISTANCE for building a business that *speaks* to you... and has so much more success than if you had just copied someone else's strategy.


Throughout this course, you will…

Learn how to manage your unique struggles + get the confidence boost you need to take action
Hone in on your niche so you can clearly define + talk about your freelance services
Create a custom pricing strategy for your business to finally get paid what you're worth
Pitch your services (both online + offline) + communicate confidently with clients
Promote your services more effectively (using non-sleazy marketing techniques that feel GOOD)
Identify key ways to gain experience and position yourself as an expert in your field (and start implementing them!)

Develop healthy work habits so you get more work done in less time
Learn how to manage your time in the most productive way possible—WITHOUT burning out
...and so much more!
Want to know exactly what you get in the program? Check out this course overview video, taken from the Welcome Module:
Who is this course for?
This e-course is for...
- New freelancers who want direction and systems in place to set up a successful freelancing business
- Established freelancers who have been struggling to find clients and get paid what they're worth
- Freelancers who offer online or offline (in-person) services --- writers, editors, social media managers, graphic designers, web designers, translators, makeup artists, music teachers, digital marketers, personal stylists, artists, virtual assistants, and more! Any kind of freelancer is welcome.
Wait... this program can really work for freelancers in ANY kind of industry?
YEP. The reason why this program works for any freelancer is because we focus on creating customized strategies.
Regardless of your industry, the lessons and worksheets can be adapted and are specifically designed so that you can build your business the way YOU want.
That's the whole point of this program: it's all about customization so that it CAN work for any kind of freelancer!
Students in this program have come from all different kinds of freelancing industries, including writers, editors, graphic designers, web developers, makeup artists, photographers, digital marketers, e-learning developers, and art curators.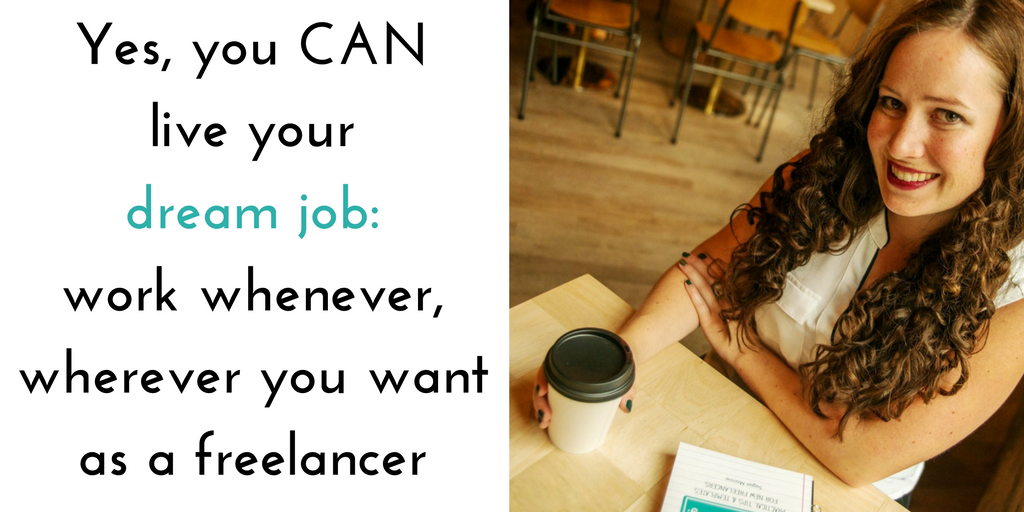 Want to take your business to the next level?
Enroll in the course today to set yourself up for success and learn how to ROCK your freelance business!
Your investment for this program is $449 (or 3 monthly payments of only $179).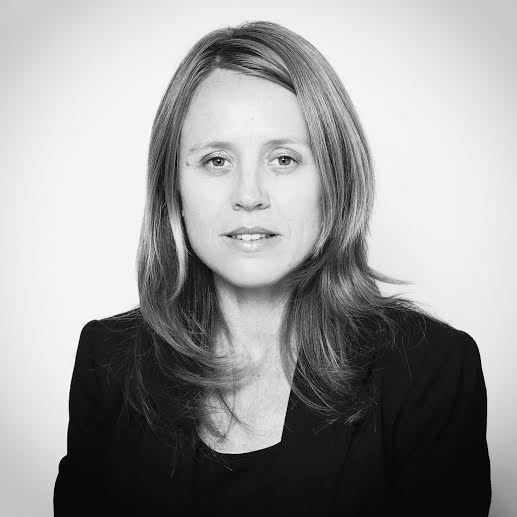 "This course could not have come at a more perfect time. I started working for myself in January this year and, while I've been fortunate to have clients from the outset, I've been constantly worrying already about moving forward!
I guess, when it comes down to it, being a freelancer can at times feel as though you're completely alone. Working at a laptop, usually from home, it's easy to imagine that freelancing is a lonely and scary journey. Where will I get work? How do I promote myself? Where's all my confidence gone? are the questions that roll around in your head.
Through Sagan's course, I'm finding the answers and it's helped immensely already. The course content and the worksheets are just brilliant. And I feel as though, when I read Sagan's writing, she is here in the room guiding me along.
Her friendly tone combined with her professional manner and knowledge tells me she knows what she's talking about and she cares. Thanks Sagan!"
- Robyn, Set Yourself Up For Freelancing Success student
Your Instructor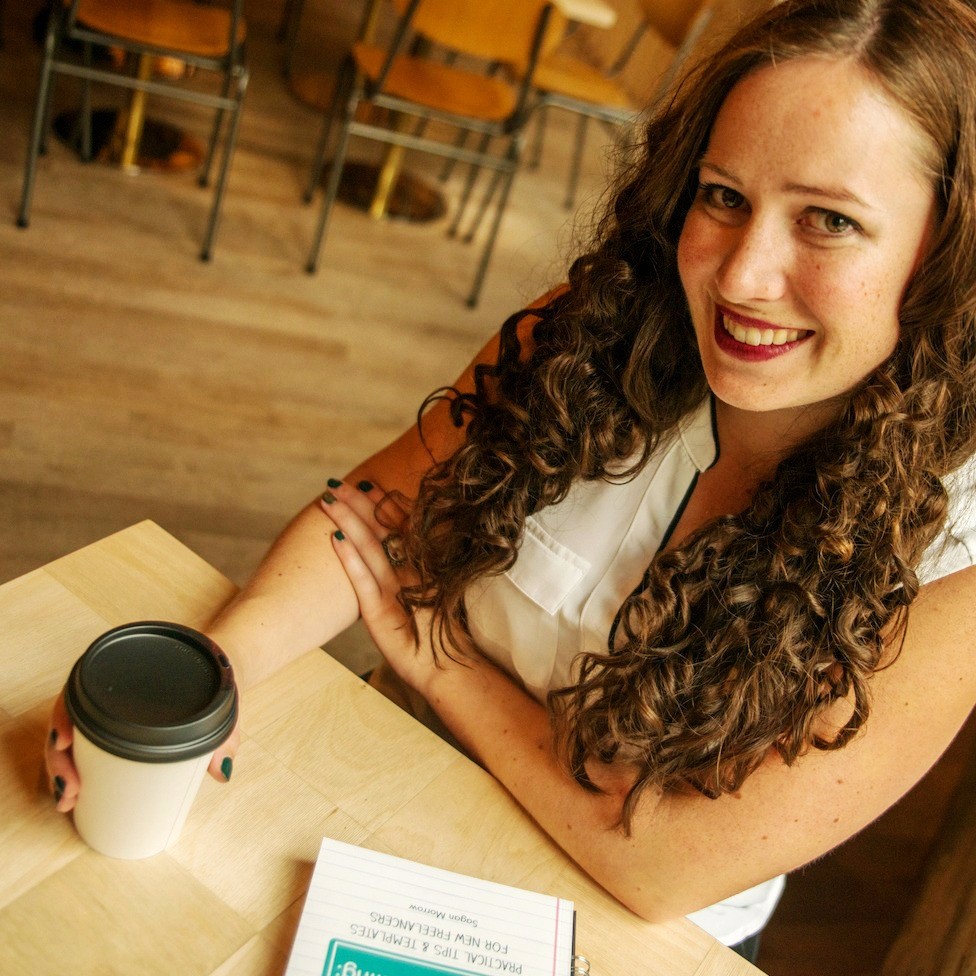 Hi! I'm Sagan, a published author and freelance coach with nearly a decade of experience as a freelance writer, editor, and social media manager. And when I first started as a freelancer, I found it just as overwhelming as you do.
I get it: I've been there.

The first time I tried my hand at full-time freelancing, I hustled hard before getting a ton of work. It was fantastic! But when those projects wrapped up (which they all seemed to do at around the same time), I realized I had NO IDEA how to proceed. I didn't have a strategy in place, and I didn't have a clue how to find clients or thrive as a freelancer. I panicked. So I took the first office job I found, grateful for the security. Except... it wasn't enough. I wanted the flexibility and freedom of freelancing. I wanted to call the shots and work on projects I LOVED.

It took a couple years of freelancing on the side before I took the leap to be a full-time freelancer again. And this time, I set up the systems and processes that would lead me to building an incredibly successful and profitable freelancing business.
By using the strategies I outline in this course, I was able to support myself and my partner (including paying all the bills and making mortgage payments) while living a comfortable lifestyle --- just on my freelancing income. I no longer need to hustle to find clients, because the clients come to me. This gives me an opportunity to spend more time focusing on the work I love doing, rather than needing to constantly promote and market my freelance services.
This course teaches you the condensed practices so that in just 7 empowering, engaging, and actionable modules, you'll learn exactly what you need to do in your freelancing business to set yourself up for success... and get results!
I created this course so you don't have to spend months --- or years! --- trying to figure out what you should or shouldn't do as a freelancer. It's all right here in Set Yourself Up For Freelancing Success.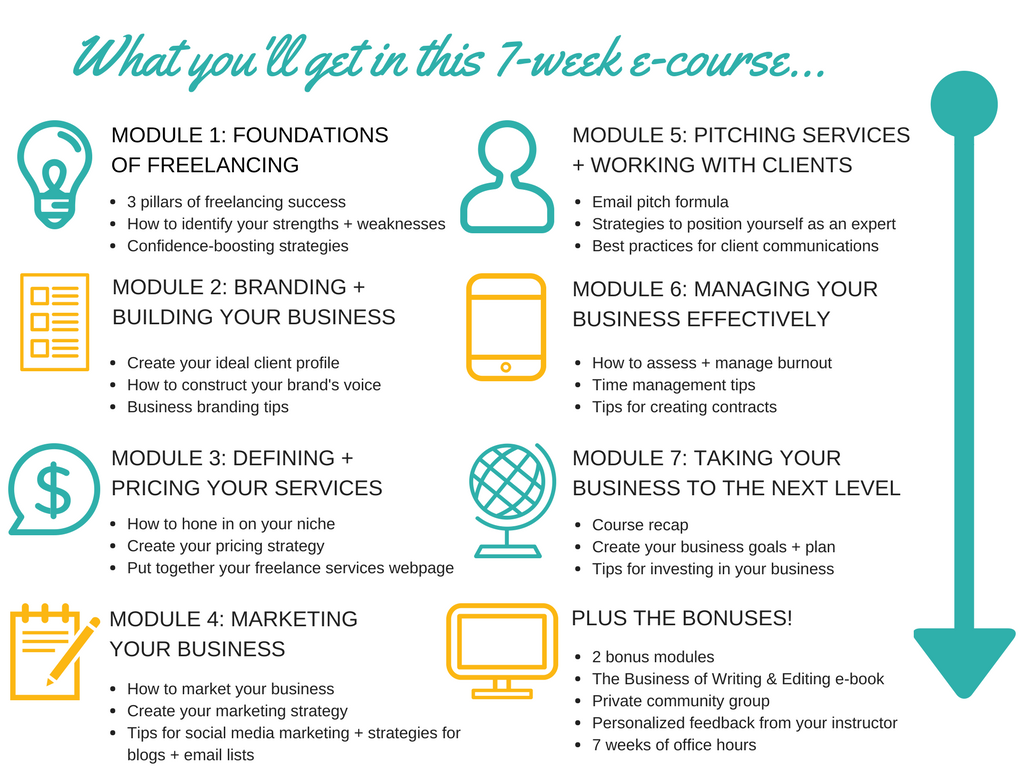 NOTE: This course is no longer being updated and the private community group has since been closed.
Course Curriculum
Module 0: Welcome to Set Yourself Up For Freelancing Success
Available in days
days after you enroll
Module 2: Branding + Building Your Business
Available in days
days after you enroll

"I wanted to say that I have REALLY enjoyed your course. I feel much more confident in what I'm doing. I really appreciate how attentive you are with feedback and responding to the forum quickly and with such valuable information.
I have gained so much from this course and it was a really great way for me to get through a lot of learning and logistics for my business. Thanks again!"
- Ella, Set Yourself Up For Freelancing Success student
In this program, you learn how to:
- Figure out what services you want to offer
- Identify exactly who your ideal client is + how to find them
- Create a pricing strategy that empowers you to make a living as a freelancer
- Market your business effectively, using online AND offline strategies (includes practical examples + step-by-step formulas!)
- Put together your business plan and manage your time + projects effectively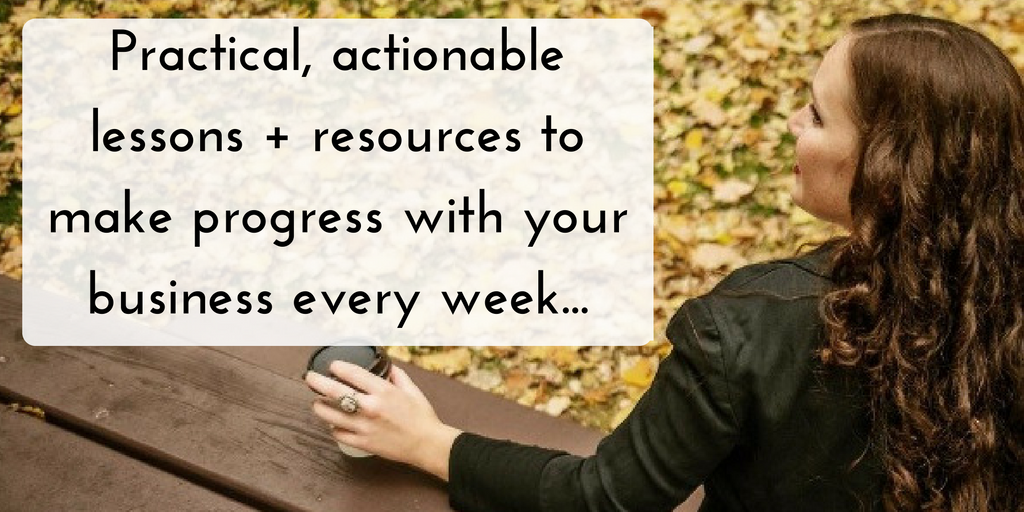 The cheat sheets you get...
- Ways to work with/around your weaknesses
- Mantras to boost your confidence
- Things to consider when defining your voice
- Tips for doing a branded photo shoot
- Tips for setting rates for customized services
- Ways to talk to clients about your rates
- Sample of freelance services webpage
- Which social media platform is right for me
- How to use social media for your business
- 10 tips for putting together an email list for your freelance business
- How to connect with potential clients at networking events
- Ways to respond to clients when you don't have much experience
- Email pitch formula
- How to manage burnout
- Time management questions
- Ideas for connecting with other freelancers

The worksheets you get...
- Your plan for this program
- Identifying your strengths + weaknesses
- Discover your perfect business idea
- Increase your confidence as a freelancer
- Create your ideal client profile
- Words + phrases for your brand
- Honing in on your freelancing niche
- Create your pricing strategy
- Create your freelance services webpage
- Answers to common questions from potential clients
- Create your marketing strategy
- Social media marketing plan
- Create your LinkedIn strategy
- Blog content calendar template
- Email marketing plan
- Client directory template
- Client assessment review
- Task list template
- Your burnout assessment
- Leveling up your business
- Your business goals + plan
Plus Bonuses!

In addition to the text + video lessons, worksheets, cheat sheets, and action items in each module, you also get access to FOUR awesome bonuses...
BONUS #1: Copy of my e-book, The Business of Writing & Editing: Practical Tips & Templates for New Freelancers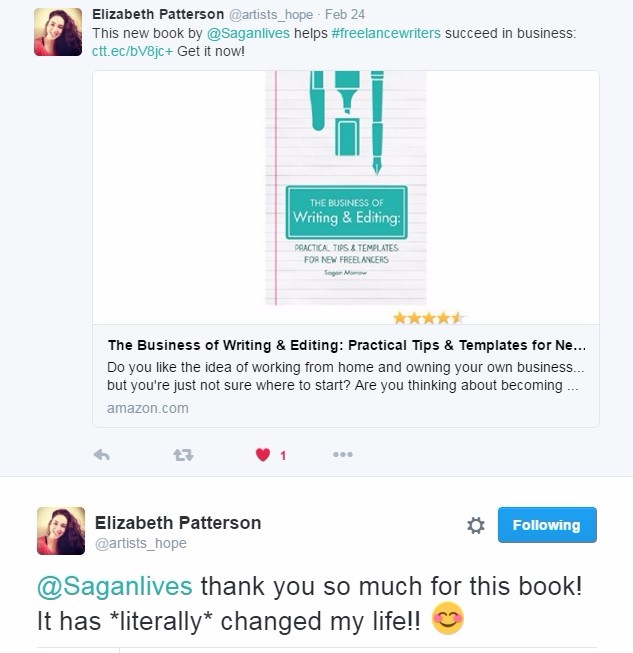 Bonus #2: Personalized access to your instructor
You won't be alone!
By enrolling in this course, you get personalized access to email your instructor, Sagan, for guidance and to receive personalized feedback on your work, share your struggles and wins, and brainstorm new ideas.
Bonus #3: Replay of office hours
These office hours took place in January & February 2017 and answer questions about each module.
Bonus #4: VIP coupon code to the one-on-one Biz Bestie Coaching Program
Want intensive one-on-one coaching, featuring virtual coffee dates and personalized mentoring? You can get it at 25% off the regular rate as a Set Yourself Up For Freelancing Success student!
***
The total value of this program + the bonuses is more than $1,000.
...but you can get it all today for just 3 monthly payments of $179 each!
***
Is your budget pretty tight? No worries!
There's a separate 6-month payment plan of just $99/month, to fit every budget.
And since I teach you how to get paid what you're worth, that means you'll easily recoup the cost of this course in just a couple hours of work each month (and yes -- you'll definitely get more than a couple hours of work each month with clients when you go through this program!)

What happens when I enroll in this course?
When you enroll in this course, you get immediate access to the Welcome Module AND Module 1, as well as an invitation to the private community group.
After receiving Module 1, you receive the rest of the modules each week in 7-day intervals. The course is designed in this way to ensure you have enough time to focus on the lessons and action items each week BEFORE moving on to the next steps.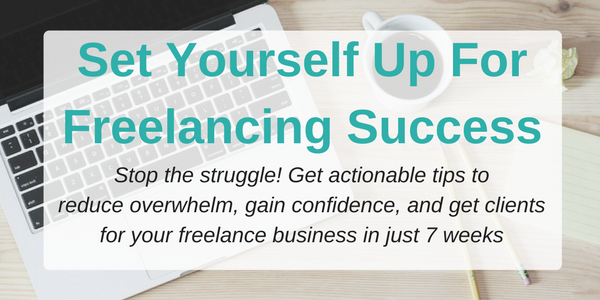 "Sagan inspires [freelancers] with her own experiences and insights into the life of a freelancer. Her passion, dedication and the hard work she puts into her freelance career come across as she seeks to inform and guide others who have the ability and dedication to make a go at setting up their own business.
Those starting out may wonder what is the best way to start, whether any special qualifications are needed, where to find work, what fees to charge and how to deal with vacations or times of sickness when you are self-employed. Sagan shows what is possible with a little hard work and persistence."
- Hilary Hawkes, giving a 5-star review to The Business of Writing & Editing: Practical Tips & Templates for New Freelancers (a companion guide to the Set Yourself Up For Freelancing Success e-course)
Frequently Asked Questions
1) When does the course start and finish?
This program starts the moment you enroll! It's self-paced and you get lifetime access, so it's okay if some modules take you longer to complete than others.
2) How long do I have access to the course?
How does lifetime access sound? After enrolling, you have unlimited access to this course for as long as you like - across any and all devices you own.
3) What if I am unhappy with the course?
We would never want you to be unhappy! If you are unsatisfied with your purchase, contact us in the first 14 days and we will give you a full refund. That means this is a TOTALLY risk-free investment! Give the first couple modules a try and see how you like them. If you do request a refund within that 14-day period, please note that you will be required to answer a few quick questions before the refund is issued (don't worry -- there are no wrong answers! I just want to know exactly why you are unhappy so that I can continue to make this program better and better.)
4) How much time will this course take me to do?
This course is dripped out so you will have access to a new module each week for seven weeks.. Although it might only take you 30 minutes to read each module, the additional worksheets and assignments will take a little longer. Most modules will take two or three hours each week to complete; some of them will take upwards of five hours. It's important to do all of the lessons that you receive! Read all of the materials, go through the bonus guides and worksheets, and actually do the assignments each week. You can't be a freelancing rockstar if you don't do the work!
5) What does this course NOT include?
This course does not include legal advice or information on getting a business number, working with an accountant, or the technical details of setting up your website. There are already a lot of great tutorials on the Internet for learning technical instructions, and how you set up your business is something that may differ depending on exactly what you want to do with your business and even what country you live in.
6) I run an offline business. Is this course the right fit for me?
YES! This course is for freelance writers, editors, social media managers, virtual assistants, graphic designers, website designers, makeup artists, photographers, illustrators, translators, digital strategists… the works. It doesn't matter if you offer your freelancing services online or in-person; this freelance course will still be applicable for you. We have all kinds of different freelancers in our e-course!
7) I've been freelancing for years but my business isn't taking off the way I'd like. Is this e-course only for new freelancers?
Nope. This course is designed for brand-new freelancers AND for people who already have a lot of experience with freelancing but who are still struggling to take their business to the next level. You will be able to benefit from either side of the spectrum.
8) Is starting a freelance business really THAT hard? Why should I take this e-course?
Freelancing can be incredibly overwhelming. For a start, it's hard to know what you should spend your time and energy on, how to find new clients (or your ideal client), how to define and price your services, how to create your freelance services webpage, how to work from home productively, and how to manage the day-to-day activities of your business. There is no one-size-fits-all strategy that will work for every freelancer. That's why in Set Yourself Up For Freelancing Success, we focus on providing you with the lessons, tools, and worksheets for creating your own CUSTOM strategies that are right for you. And when you enroll in the course, I'm always just an email away to chat about your business.
9) Why should I take this course instead of someone else's?
There are 2 things that makes Set Yourself Up For Freelancing Success particularly unique: first, we focus on creating CUSTOMIZED systems + strategies that are right for YOUR business, which is going to help you get that much farther, faster, as a business owner. Second, you will receive PERSONALIZED feedback from me via email.. You can get as much feedback as you want/need from me! As your instructor, it's important to me that you succeed. And if, for you, that means getting feedback on all of your worksheets, for example, then I'll absolutely make that happen.
10) I want to enroll in the course, but I'm not sure if I can work on it each week for the next 7 weeks. Should I join the course now or wait until later?
The course is completely self-paced, which means that if you need to miss a week, it's not a problem; you can just pick up where you left off. You also get lifetime access to the e-course! Keep in mind that the sooner you get started with this program, the sooner you'll be able to live out your dream job.
11) Will I get personalized feedback on my work?
YES! As my student, you are my top priority. I am always available to answer any questions you have, provide feedback on your work, and help you out in any way that I can. I wouldn't have created this program if I didn't care about your success!
12) Is this program ever updated?
This program was initially launched in May 2016, and it was updated again in July, September, and November 2016, as well as May 2017 and spring 2018. Please note that Set Yourself Up For Freelancing Success has not been updated with content since then—you may still enroll in this e-course, however it has been archived from receiving and new or updated materials. (All new students will continue to receive personalized feedback via email as needed, however.)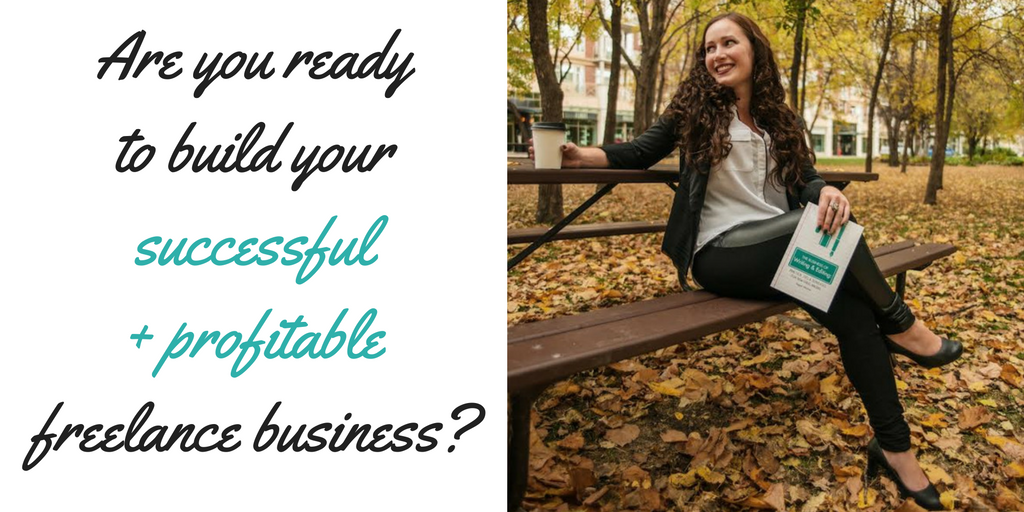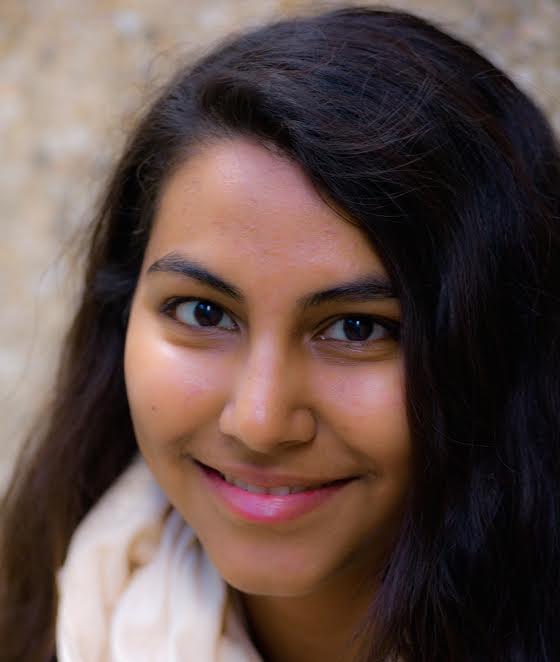 "About three weeks into this course, I signed a retainer client!"
- Sareeta, Set Yourself Up For Freelancing Success student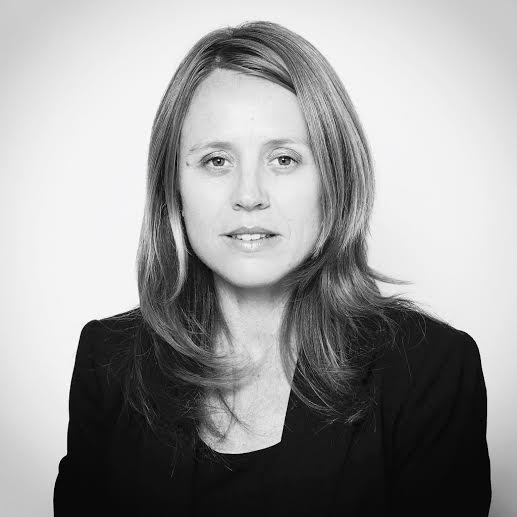 "The advice in this course helped me feel more confident to promote myself and my work, as well as set rates that reflect the value of my work!"
- Robyn, Set Yourself Up For Freelancing Success student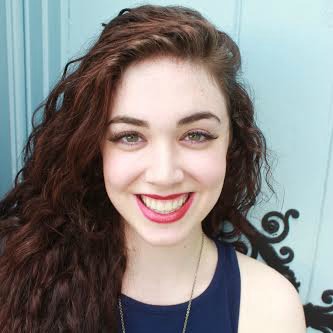 "With the help of this program, I was able to take my business from an idea in my head to something I am now working on full-time... within the space of only 6 months!"
- Elizabeth, Set Yourself Up For Freelancing Success student