Oops, you missed it!
The cart has now closed for Set Yourself Up For Freelancing Success. It will reopen again later in 2017.
Want to be the first to know when the program starts again (plus get access to early bird pricing)?
CLICK HERE to join the VIP waiting list!
***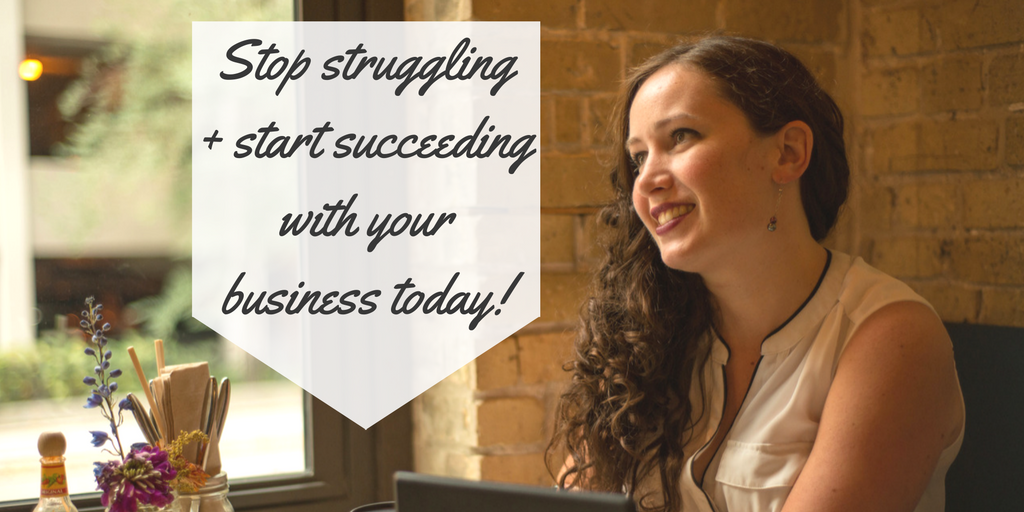 Wouldn't it be nice if the clients came to YOU, rather than the other way around?

Imagine if you could...
- Have the freedom to work whenever + wherever you want
- Feel comfortable + confident promoting your business to clients
- Manage your time + projects with ease
- Get paid what you're worth + make a real living with your freelance business
- Have strategies + plans in place that are tailor-made for you
...That's what you'll get in this program.
Set Yourself Up For Freelancing Success is a 7-week group coaching program that will help you create customized strategies to start + build a successful, profitable freelance business and work with clients you love.
Want to know exactly what you get in the program? Check out this course overview video, taken from the Welcome Module:
This entire course is based around the premise that every brand, business, service, and ideal client is different, so you'll get the tools you need to create your CUSTOM strategies and set up systems in place to build a successful and profitable freelance business.
The truth is, there is no one-size-fits-all.
Through actionable lessons, worksheets, cheat sheets and other resources, I'll empower you to determine what's right for you, your business, and your ideal client: which social media platform to use as a marketing tool, how to best communicate with clients, how you can build a client base you adore, and more!
What works for one person won't necessarily work for someone else -- so we focus on creating individualized strategies that GO THE DISTANCE for building a business that *speaks* to you... and has so much more success than if you had just copied someone else's strategy.

So whether you're brand new to freelancing or you've been a struggling home-based business owner for a while, this 7-week e-course is made for YOU to...
- Promote your services more effectively (using marketing techniques you're most comfortable with!)
- Get paid what you're worth
- Have your ideal clients start coming to you so you can spend more of your time working on the projects you love (rather than constantly hustling to find more work).

If you've ever thought to yourself...
"I wish I had more self-confidence to just START my freelance business"
"Freelancing would be so much better if I felt LESS frazzled and MORE empowered"
"I have no idea how much I should charge for my services"
"Running a business is WAY too overwhelming!"
"What the heck should I spend my time and energy on to have the most success with my business?"
...you'll get help with ALL of that in this program!

Throughout this course, you will…

Learn how to manage your unique struggles + get the confidence boost you need to take action
Hone in on your niche so you can clearly define + talk about your freelance services
Create a custom pricing strategy for your business and set rates for your services
Pitch your services to potential clients (both online + offline) + communicate confidently with clients
Put together and implement a marketing strategy for reaching out to your ideal client
Identify key ways to gain experience and position yourself as an expert in your field (and start implementing them!)

Develop healthy work habits so you get more work done in less time
Learn how to manage your time in the most productive way possible—WITHOUT burning out
...and so much more!

Who is this course for?
This e-course is for...
- New freelancers who want direction and systems in place to set up a successful freelancing business
- Established freelancers who have been struggling to find clients and get paid what they're worth
- Freelancers who offer online or offline (in-person) services --- writers, editors, social media managers, graphic designers, web designers, translators, makeup artists, music teachers, digital marketers, personal stylists, artists, virtual assistants, and more! Any kind of freelancer is welcome.
Who is this course NOT for?
This course is not for you if you...
- Want to have a product-based business rather than a service-based business
- Don't want to put in the necessary work to make improvements to your business
- Need help with developing your specific type of freelancing skill you'll be offering
- Already have a successful, thriving freelance business that you're completely satisfied with
Wait... this program can really work for freelancers in ANY kind of industry?
YEP. The reason why this program works for any freelancer is because we focus on creating customized strategies.
Regardless of your industry, the lessons and worksheets can be adapted and are specifically designed so that you can build your business the way YOU want.
That's the whole point of this program: it's all about customization so that it CAN work for any kind of freelancer!
Students in this program have come from all different kinds of freelancing industries, including writers, editors, graphic designers, web developers, makeup artists, digital marketers, e-learning developers, and art curators.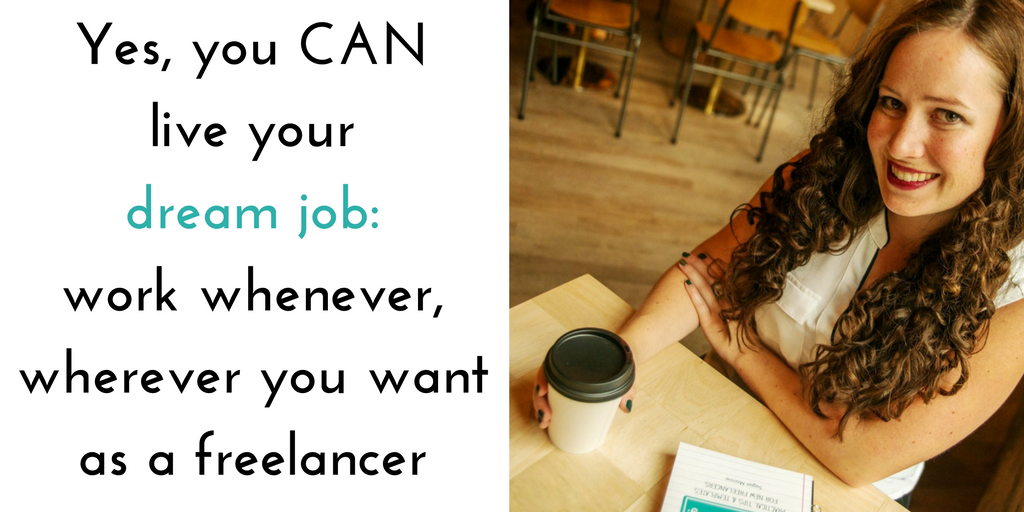 Want to take your business to the next level?
Enroll in the course today to set yourself up for success and learn how to ROCK your freelance business!
Your investment for this program is $397 (or 6 monthly payments of only $75).
Cart closed Dec. 10, 2016